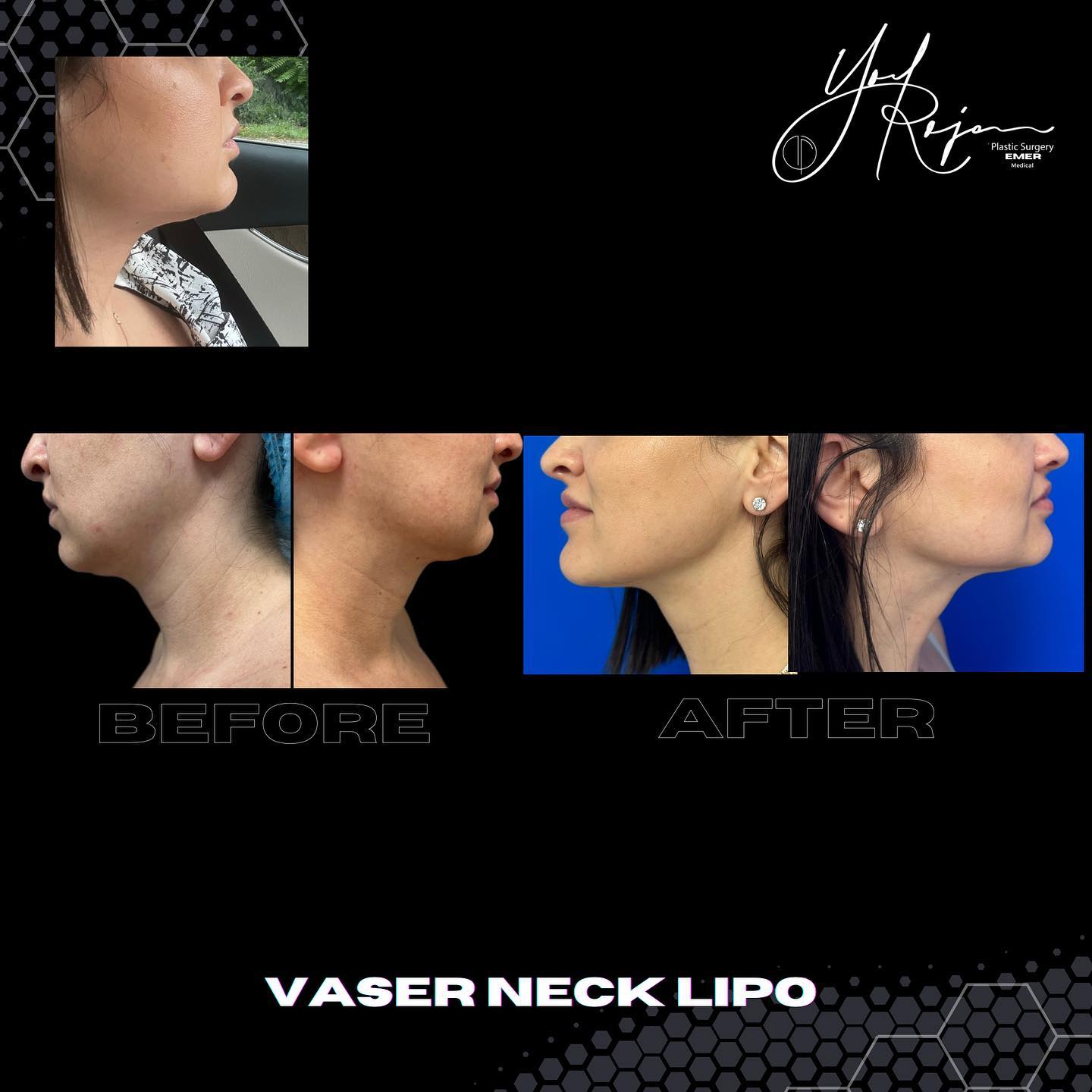 Three Stages (2020 / 2021 / 2022)
This patient had struggled with her double chin and wanted a more defined jawline. Under the expert care of Dr. Rojas and his team, she embarked on her journey to redefine her neck's contours with Vaser Lipo 360.
The "before" photo captured the patient's initial struggle in her neck. Using Vaser Liposuction, Dr. Rojas was able to selectively target and remove excess fat cells from her neck, leaving surrounding tissues unharmed.
Fast forward to the "after" photo, and the results were truly amazing! This patient's neck appeared more sculpted, with her double chin visibly diminished. Her confidence soared as she embraced her rejuvenated and youthful look.
*This patient has given Dr. Rojas consent to use her photos and permission to appear on his website and social media pages. Do not copy or reproduce these photos without prior authorization.