At Yoel Rojas Medical, one of the questions that patients often ask is how much fat they can lose after a tummy tuck procedure. If you have the same concern in mind, we're here to help you set the right expectations for your tummy tuck procedure.
What is a Tummy Tuck
A tummy tuck involves the removal of excess skin and fat from the abdominal area, along with the tightening of abdominal muscles. This procedure is often an option for individuals who have experienced significant weight loss, pregnancy, or aging, which may result in stretched or sagging skin. A tummy tuck can be done to create a smoother, firmer abdominal profile or that sexy snatched look.
What a Tummy Tuck is Not
It's crucial to dispel a common misconception: a tummy tuck is not a weight-loss surgery. While the procedure can remove excess skin and fat, it is not a substitute for a healthy lifestyle. The usual outcome after a tummy tuck is a weight loss ranging from 4 to 15 pounds. However, this depends on factors like how much extra skin is hanging around in your abdominal area, the amount of fat in the mix, and which type of tummy tuck you go for.
Tummy tucks are most effective for individuals who are at or near their ideal weight but have specific concerns related to abdominal skin and muscle laxity. Generally, Dr. Rojas recommends patients be within 10-15 pounds of their ideal weight. Being at your ideal weight reduces the risk of complications during and after surgery and makes it easier for your surgeon to perform the procedure and achieve the aesthetic profile you're looking for.
Is There a Limit to How Much Skin, Tissue, and Fat is Safe to Remove in a Tummy Tuck?
Yes, there are limits to the amount of tissue that can be safely removed during a tummy tuck. As with any cosmetic procedure, Dr. Rojas prioritizes your safety first. The amount of skin, tissue, and fat that your surgeon can remove depends on plenty of factors, including your overall health, body composition, and the type of tummy tuck.
Removing too much tissue can lead to complications such as poor wound healing, infection, and an unnatural appearance. A skilled plastic surgeon like Dr. Rojas will assess each patient individually, considering their unique anatomy and health status, to determine a safe and effective amount of tissue to remove.
Can I have a second tummy tuck?
Yes. Sometimes, individuals may consider a second tummy tuck or a revision tummy tuck. This could be necessary for reasons such as weight fluctuations, additional pregnancies, or dissatisfaction with the results of the initial procedure.
However, it's important to note that a revision tummy tuck is generally more complex than the first, as scar tissue and altered anatomy from the initial surgery must be considered. If you think you need a second tummy tuck, schedule a consultation at Yoel Rojas Medical.
Watch Dr. Rojas Fix a Botched Tummy Tuck with Life-Changing Results!
Tummy Tuck with 360 Lipo for Stunning Results
For those looking to step up their transformation journey, a tummy tuck with 360 liposuction can offer beautiful, stunning results. This combination approach addresses not just the abdomen, but the entire midsection for a more contoured, harmonious body shape. And when it comes to 360 lipo, Dr. Rojas is the master.
With 360 Lipo, Dr. Rojas can target the full circumference of the midsection – including the abdomen, flanks, lower back, and sometimes the thighs. When combined with a tummy tuck, it creates that snatched look by removing stubborn fat deposits from all around the midsection, not just the front.
Ideal candidates for a tummy tuck with 360 lipo are those who have excess abdominal skin and stubborn fat around their midsection that doesn't respond to diet or exercise. This approach is an excellent option if you're looking to achieve a sleeker, more defined waist, and an overall shape that'll have you doing double-takes in the mirror.
Tummy Tuck with Lipo 360 – Total Transformation by Dr. Rojas
What is the best place to get a tummy tuck?
If you're looking to get a tummy tuck in West Hollywood or Beverly Hills, Yoel Rojas Medical is without a doubt one of the best (if not the best) places to go.
Dr. Rojas has been nominated for two prestigious awards at the Long Island Beauty Awards 2023: 1) Best Plastic Surgeon for Liposuction/Tummy Tuck, 2)Best Plastic Surgeon for Breast Augmentation/Reconstruction, and 3) Best Overall Plastic Surgeon!
This is a testament to Dr. Rojas' outstanding skill in performing tummy tucks and reflects the high level of satisfaction among numerous clients who have undergone this procedure under his care.
Start Your Tummy Tuck Story Today.
Don't wait for a change – create it. If you're ready to start your tummy tuck story and feel confident in your body once again, schedule a consultation with Dr. Rojas today. We serve patients all over Santa Monica, West Hollywood, Beverly Hills, Los Angeles, Glendale, New York, and surrounding areas.
Tummy Tuck Before and After
Curious about how a tummy tuck can transform your life? Don't just take our word for it – see the amazing results for yourself. These amazing tummy tuck before and after photos ought to inspire you to imagine what's possible for you at Yoel Rojas Medical. Click here to see more beautiful B & A photos like these.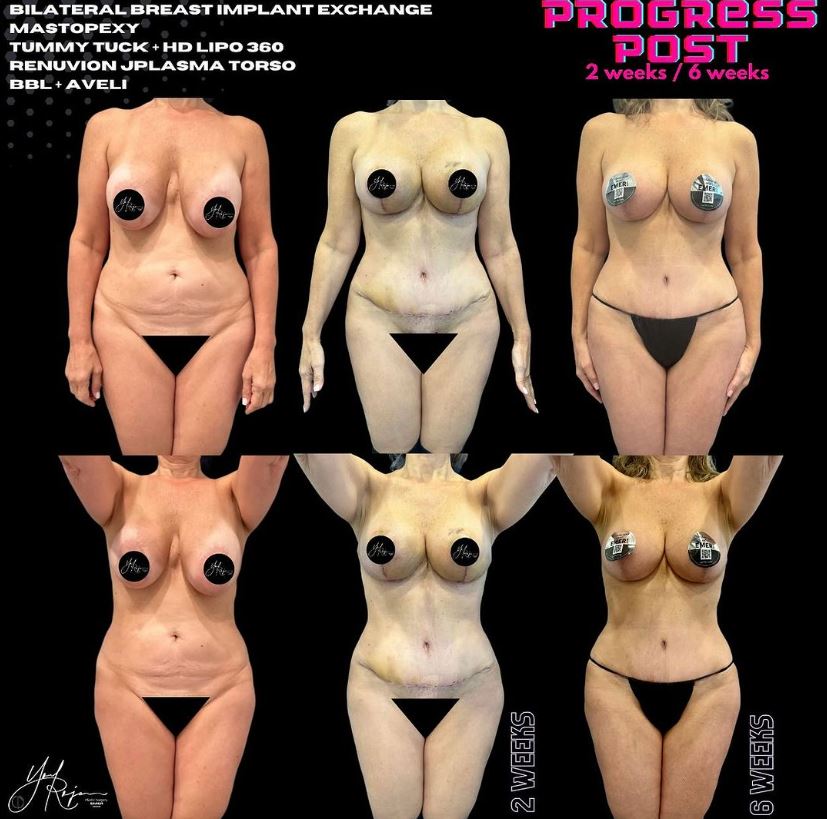 Watch the full transformation here.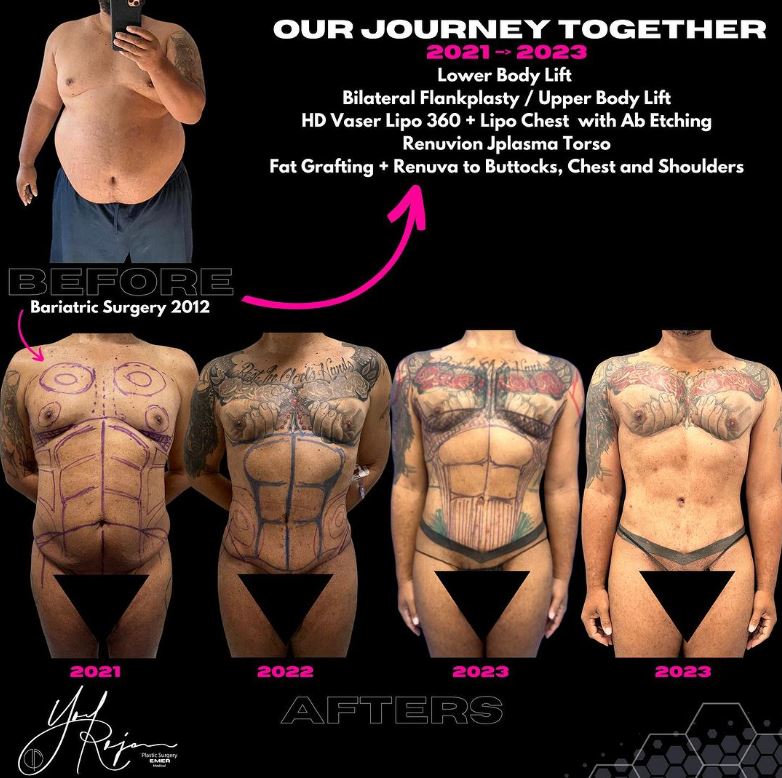 Watch the full transformation here.